Joey Merlino the alleged boss of the Philly mafia is set to surrender to the Bureau of Prison's today to start his two-year prison sentence.
Skinny Joey will once again be a guest of the government after pleading guilty to a gambling charge as part of the East Coast LCN Enterprise case. Merlino survived the first trial because of a hung jury although there were reports that he was dangerously close to a conviction on more serious charges. So instead of a retrial, Merlino decided to agree to a plea deal back in April. He was sentenced in October to 24 months behind bars the maximum sentence allowed according to the plea agreement.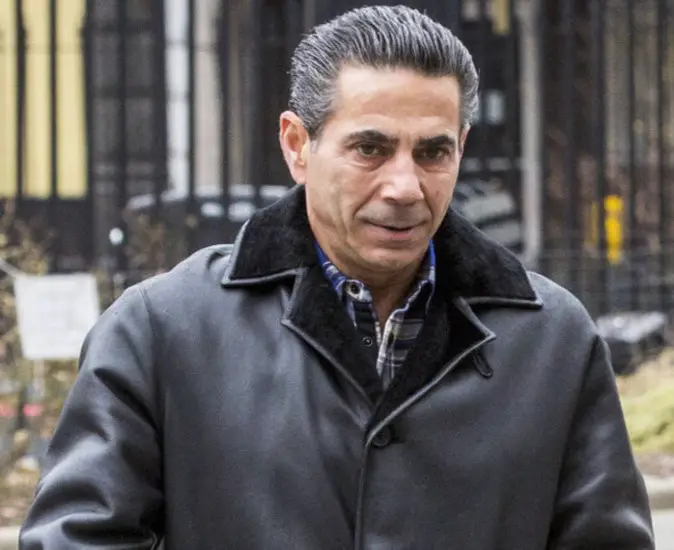 "Joseph (Skinny Joey) Merlino"
While away Joey may have a little more to worry about as rumors continue to circulate around new federal indictments in Philadelphia. It is still unclear as to exactly what they may be built around but reports are the newly run organized crime task force is in the process of trying to build a case. Would such a case even include Joey, well it seems fairly likely that it would as he is always the main target when it comes the current Philly Cosa Nostra family. These potential legal problems were part of a recent episode of Mob Talk which can be seen here.
Within the crime family, it seems like things have been running smoothly of late and it's unlikely that Joey going away changes anything. Joey didn't seem to be all that involved in the day to day operations, to begin with since his previous release. According to reports Michael "Mikey Lance" Lancelotti has taken over as acting and or street boss leaving the family in what seems like capable hands. Reports of different factions and potential unrest within the Philadelphia mafia may have been a bit overblown and for now, everyone seems content with getting along and just getting back to business. You can read more on the current status of the mafia in Philadelphia in this recent report.
If Merlino can avoid being hit with additional charges during his short stay he could walk out a couple years older but more or less unscathed. The flamboyant mobster seems comfortable dancing with the devil so to say and so far he continues to beat the odds to an extent. But perhaps this latest stint inside influences Skinny Joey to sit back and smell the roses and finally retire from a life of crime. He has had some recent health issues and at 56 he is getting a little long in the tooth for prison time. But with Joey being Joey that still seems unlikely.
Just another guy rubbed shoulders with in Boca Raton. He had a restaurant in downtown Boca, Italian of course, that had the best lamb chops at happy hour I've ever had. I personally didn't know Joey Merlino but he was behind the bar a time or two when I was there. I guess you could say that he was your typical New York Philly mobster who for some strange reason relocated to Boca. In my opinion, he looked the part. So for that, I give him credit.
I mean Joey Merlino looked like he just walked off the set of Good Fellas. But remember, a mobster is a mobster. Many of them appear to be very nice and friendly, but they usually live life as two different people. Often having a darker side that involves violence, racketeering, extortion, just to name a few.
In short,  looks like Joey Merlino got a pretty lenient sentence so hopefully he's not as bad as you think. If you want to see mobsters outside their element just come to Boca because we have an abundance of them here. Thank god I'm not one of them. Although I came close. 
About The Author
Robert Louis Annenberg Is a 40 year seasoned property owner, manager, investor, builder/developer and business man who is also an author of five published books to date (Amazon.com) and the chief editor of LifeQuestJournal.com. He can be reached at: Info@RobertAnnenberg.com and (201) 289-2500.